Hua Hin Mountain View, and its developer Union Development, has been building residences all over the world for more than 130 years.
Its customers expect nothing but the best – and that's what they get with a new way of modern living in the Gulf of Thailand resort town.
Saving energy forms an important aspect of this project, using A/C with DC converter techniques, LEDs and walls with insulation that save up to 70 percent in energy-costs compared with a house of the same size.
These are truly smart homes, with owners able to take intelligent control of their home.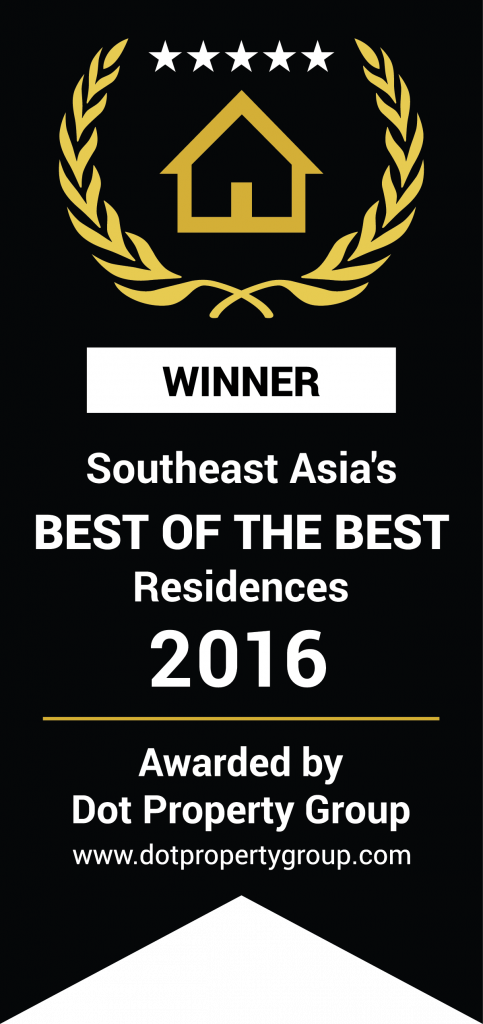 For example they can dim or switch lights, activate the A/C and open/close the built in window shutters from anywhere in the world.
Villas will be constructed to be age-friendly with no stairs or steps outside or in. The entrance to the showers and the pool will also be devoid of stairs.
Luxury, elegance, green power and age friendly. That is what the Union Group stands for and Mountain View provides all this. Built with the newest technologies you will get a home for the future.
Villas, in their various forms, have been designed to be extra modern and communicative experience, and to cover every life situation. Elegance, with state-of-the-art techniques and aesthetics reflect this high-end ethos.
All in all, Hua Hin Mountain View is truly deserving of the 'Best of the Best Residences in Southeast Asia 2016' Award, and worth discovering whether you're a buyer or investor.
FACT BOX
Project: Hua Hin Mountain View
Developer: Union Development Ltd
Product: Resort
Architect: Modern Contemporary Thai Villa
Location: Hua Hin, Thailand
Launch: Phase I now, Phase II estimated spring 2017
Completion: Phase I end of 2017
Total land area: Phase I, more than 7 Rai
Prices: Starts at THB 8.4 million for 170 sqm living area up to THB 14.6 million for 350 sqm living area
Number of units: Phase I – 17 Plots, Phase II and Phase III following (together more than 100 units)
Facilities: In Phase II and III a restaurant and a shop
Maintenance fees: THB 11 per sqm/month
Sales office: +66 (0) 631 959 685
Email: sales@huahin-mountainview.com
Website: www.huahin-mountainview.com
#DotPropertyAwards