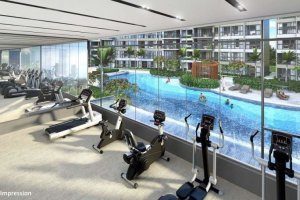 4 Bedroom Condo for sale in Northwave, North East
North East
Sale: S$ 941,450
Below are similar Condos for sale in North East.
Listing ID: Strata-Titled Terrace
Condo for sale in Kingsford Water Bay, District 19, North East
Condo for sale of 150.96sqm in Kingsford Water Bay located at District 19, North East.

Facilities include: Garden, Parking and Security.
About Kingsford Water Bay
Residence Details

Project Name: Kingsford WaterBay
House Type: Mix-Use Developments
- 1157 Condominium
- 6 Strata Terrace
- 2 Strata Semi-Detached Houses
- 6 Retail Shops
- 1 Childcare Centre
Location: Upper Serangoon View
District: 19
Site Area: 136.147.5 sqft
No of Unit: 1165 (including 6 units of 2-stor...
View more detail on Kingsford Water Bay