Showcase Video : WATERFRONT
Waterfront @ Faber is an exclusive development located in a private landed enclave area where one desires the privacy and tranquil environment that only the rare priviledges few own. The nearby private housing developments are mainly low-rise landed property which is rare in Clementi area and the almost unspoil environment is what sets Waterfront@Faber apart from the surrounding ones.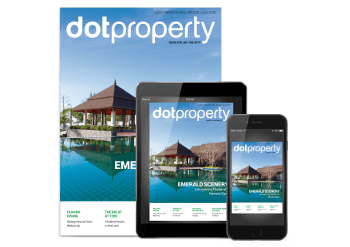 The brand new Dot Property Magazine is out now!
2017's first issue of Dot Property Magazine is now available. To keep inline with the expanding Dot Property brand, Thailand Property Magazine has merged with the new Dot Property Magazine covering real estate topics across Southeast Asia. This issue looks at Emerald Scenery Hua Hin, tips on buying in Malaysia, the "Best of the Best" award winners and an insight into the Vietnamese property market.