Showcase Video : Lakeville
LakeVille living by the lake, living by the city."Ville" is the French word for "City".and this is the place that melds the finest elements of both domains for your everyday enjoyment.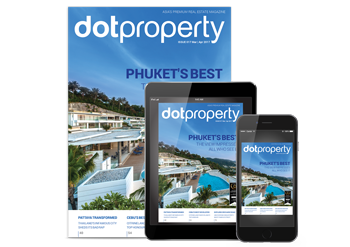 The brand new Dot Property Magazine is out now!
The latest issue of Dot Property Magazine is out, and you can't help but notice the cover. The View is one of Phuket's most exclusive developments and has one of the best views in all of Southeast Asia. Read what people living here are saying about it. Also in this issue, the winners of the Dot Property Philippines Awards 2017 are announced and we take a look at Singapore's Orchard Road.